Colyford Village | St Michael's Chapel Of Ease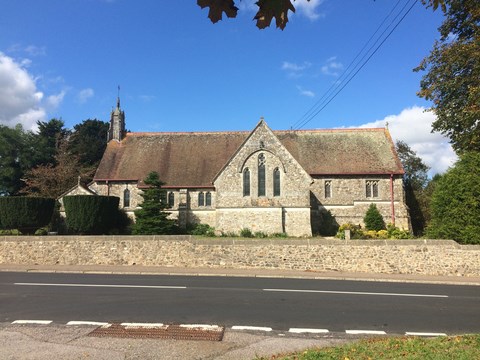 St Michael's is a small church built in the Arts and Crafts style by R M Fulford in 1889. It was originally intended as a private chapel. It comprises a combined nave and chancel, a south transept, a south west porch and a north vestry. The west gable is topped by a bellcote.

The red and yellow brick interior also has stone dressings. The oak reredos of 1891 has a relief of Bartolommeo's 'The Entombment' in an elaborate surround.

The reredos, pulpit, lectern, font and chancel screen are part of the original furnishings of the church.
---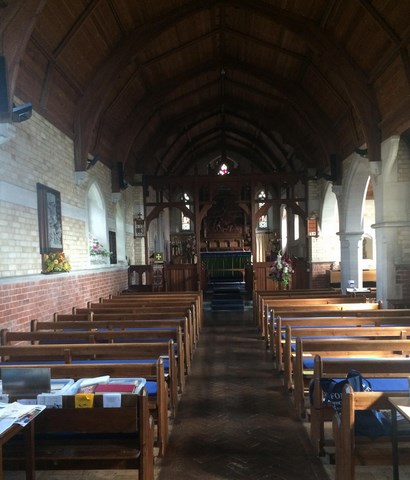 Worship

Usual service pattern for St Michael's Chapel-of-Ease Colyford

1st Sunday 9:30 am Village Praise
2nd Sunday 3.30/6.30 Evening Prayer*
3rd Sunday 9:30 am Holy Communion
4th Sunday 3.30/6.30 Evening Prayer*
5th Sunday 3.30/6.30 Evening Prayer*
*3.30 winter time and 6.30 summer time
You should check this is up to date from the link to the church web site below.
The main doors to the church are unlocked every day so general access is usually possible

---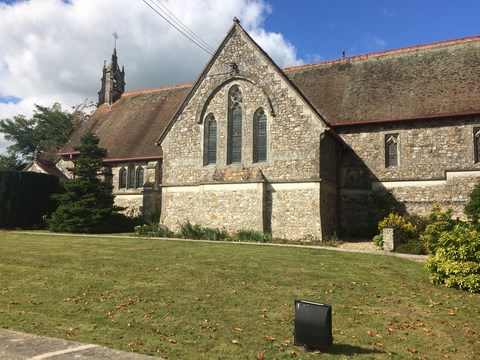 Social Events


On the 3rd Wednesday of the month, we meet for coffee and chat from 10-12. It's a friendly relaxed occasion, and everyone is welcome.

We also enjoy soup and puds lunches from time to time, and a Lent lunch.

At Epiphany we have an evening party, at Easter a children's event, in the summer a concert, and a Christmas fund-raising market.

Please check on the church web site linked below for more details.

---