Colyford Village and the Seaton Tramway
The Seaton Tramway in Colyford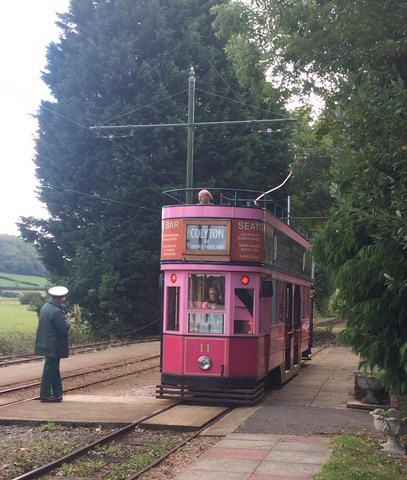 Seaton Tramway operates narrow gauge heritage trams between Seaton, Colyford and Colyton in East Devon's glorious Axe Valley, travelling alongside the River Axe estuary through two nature reserves and giving an unrivalled view of the abundant wading bird life.

The coastal resort of Seaton is now a gateway town to the Jurassic Coast, a UNESCO World Heritage Site, whilst the historic town of Colyton is described as "Devon's Most Rebellious Town" for its part in the Monmouth Rebellion of 1685.
---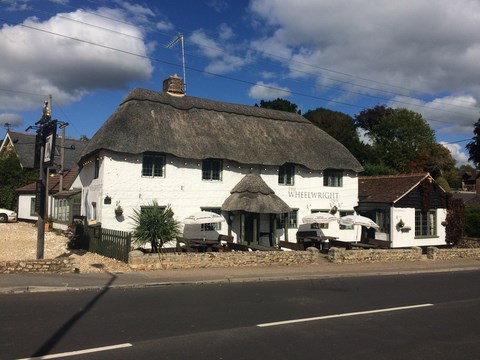 If you are planning to take a ride on the tramway your wristband allows you to hop on and hop off along the route where, realistically, apart from Colyton the ONLY other place to get off is at Colyford.
As you leave the tram you pass The White Hart pub and heading on up the hill you will pass the café in the old (listed) petrol station which also houses a cycle shop and has adjacent a small car dealership. (
See tripadvisor
)
Continuing up the hill on the right is The Wheelwright. A public house in a lovely thatched building that even has, inside, a thatched bar!
---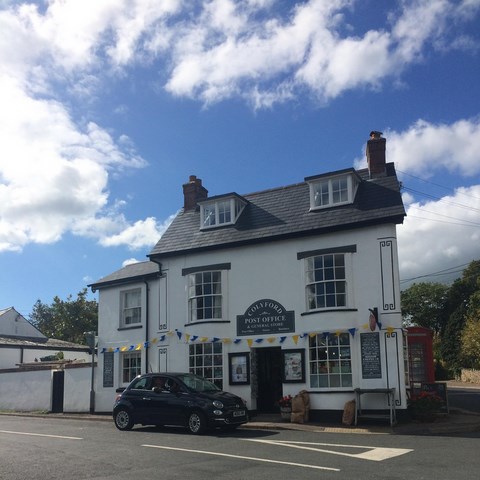 Further on up the hill is Colyford Post Office, but this is so much more than a simple post office.
The shop is packed full of everything you could imagine and has LOADS of souvenirs for you to browse through and out the back is one of the finest butchers in East Devon.
Here you will find newspapers and magazines, every marmalade you can imagine, coupled with some wonderful pickles and amazing fresh bread.
For a souvenir you can even pick up Colyford mugs, beer mats, tea towels you name it. You could even buy a postcard and a stamp and post it right there.


---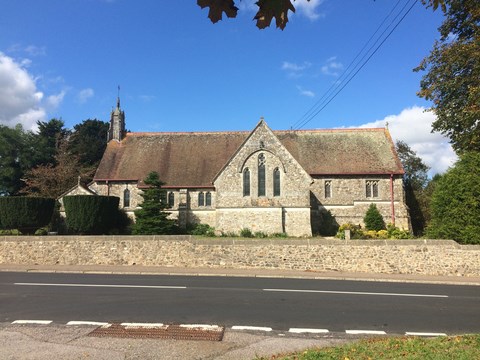 If you can tear yourself away from the shop then a little further up the hill is St Michael's Chapel-of-Ease, a small but interesting church built in the Arts & Crafts Style which is open every day to the public for you to have a look around.
So, whilst from the actual tram stop in Colyford you may think there is not much to see there most certainly is, allow about one hour for your visit, plus any drinking and eating time!